Fae Friday is an awesome new weekly post created by Kristy at
Caffeinated Fae.
To participate in Fae Friday, please do the following:
Link back to Kristy's blog - Caffeinated Fae.
If the prompt idea is from another blog, link to that blog as well.
Use #FaeFriday when posting to social media so we can all find each other!
This week's Fae Friday topic is pixie dust! If you've seen Peter Pan, you know that pixie dust is used to make you fly. So this week's prompt is:
What is a book that made your heart soar?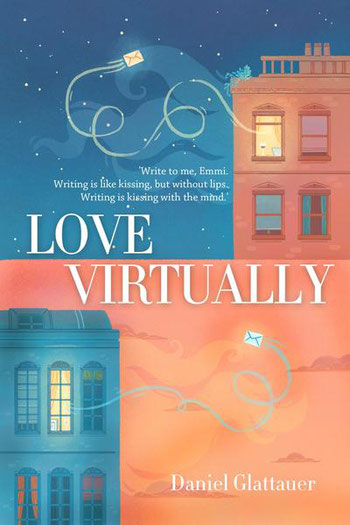 And for years to come , I will always pick
Love Virtually
(linked to my review from 2012) No other book appeals me more when I need to feel happy. The emails that Emmi & Leo write to each other are so fun , loving and full of all things beautiful and fuzzy.
The book has the perfect tagline : "Have you ever just clicked with some one?"
By 2012, I had made best friends online , had a boyfriend whom I met via twitter (now married to him) and I kind of lived more through emails / tweets /chats than offline. So the idea of falling in love with someone through emails alone was something I wanted to read desperately and so my search led me to this book. This is one of the books that I read and lived when I did not even like the romance as a genre.
"Write to me Emmi. Writing is like Kissing, but without lips. Writing is kissing with the mind."
Leo : It's sad, Emmi, we've got nothing more to say to each other.
Emmi : Maybe we never did.
Leo : Well, for two people who've got nothing to say to each other, we've been chatting away one hell of a lot.
This book doesn't have a proper ending ( but that is taken care in sequel which is equally enjoyable). so which book would you recommend in this genre ?
Happy Friday & Happy Reading always :)